Kalmyk Tea in box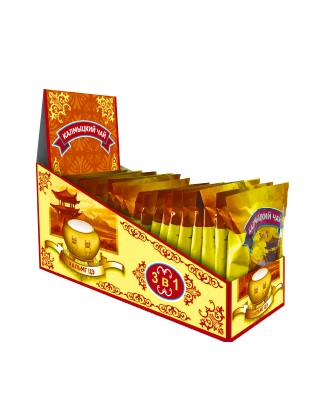 Number of sachets in one pack:
20
Partner T LLC is the first Russian manufacturer of this product. Kalmyk tea has long ceased to be national. A pleasant, non-standard taste was to the taste of consumers. Moreover, a number of its properties can be checked in a very short time, this is:
it is very satisfying;
this drink will help to survive the fast;
a good help for losing weight;
food for diabetics (because they often snack);
it is convenient to take with you on the road, to the dacha, to treat you as an exclusive;
it also removes heaviness, imbalance, and nausea.