Funtik Fruit Kissel - Strawberry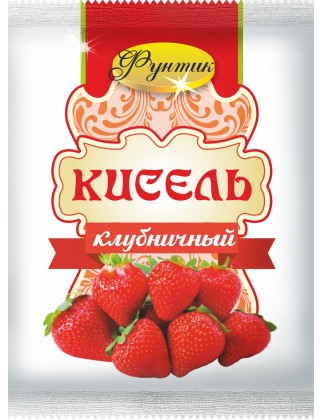 Number of sachets in one pack:
20
Traditional Russian beverage, popular among children and adults, tasty and healthy.
Simple and quick preparation method: infuse with boiling water and allow it to infuse for several minutes.
Kissel is recommended for dietary and childhood nutrition, is healthful for digestion.
The drink has coating effect and brings relief for gastrointestinal diseases.
Convenient packaging: 1 sachet (30 g) per 1 glass of boiling water. Due to a precisely calculated dosage, the kissel will always be as thick.
Available flavors: cherry, strawberry, cranberry, raspberry, wild berry.
Packaging: 20 sachets per pack, 20 packs per box.