Instant Kissel - Wild Berry
Instant Kissel - Wild Berry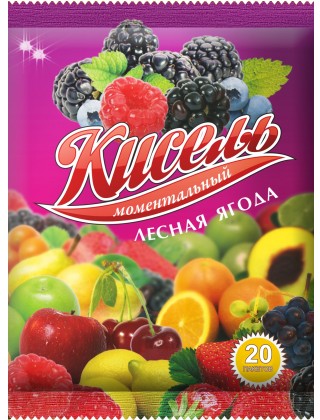 Number of sachets in one pack:
20
Partner T LLC produces instant dry kissels.
Funtik Fruit Kissel is dry sachet drink based on natural fruit juice and dried fruit bits.
Funtik Fruit Kissel is packed in 30 g sachets for convenience. An excellent solution for refectories, cafes, restaurants and just for those who like the traditional Russian drink.
Our fruit kissel must be infused with fiercely boiling water to get an intense dense beverage, with the first drop of which warm memories come up from the childhood: how the grandmother used to cook kissel and kept saying: "A HUNTER FOR SEVEN VERSTS WALKS KISSEL TO SLURP!" Probably, there is no resident of our immense Motherland, who had never tried this tasty and, most significantly, healthy drink!